PoleClinometer™:
The Ski Pole Inclinometer Sticker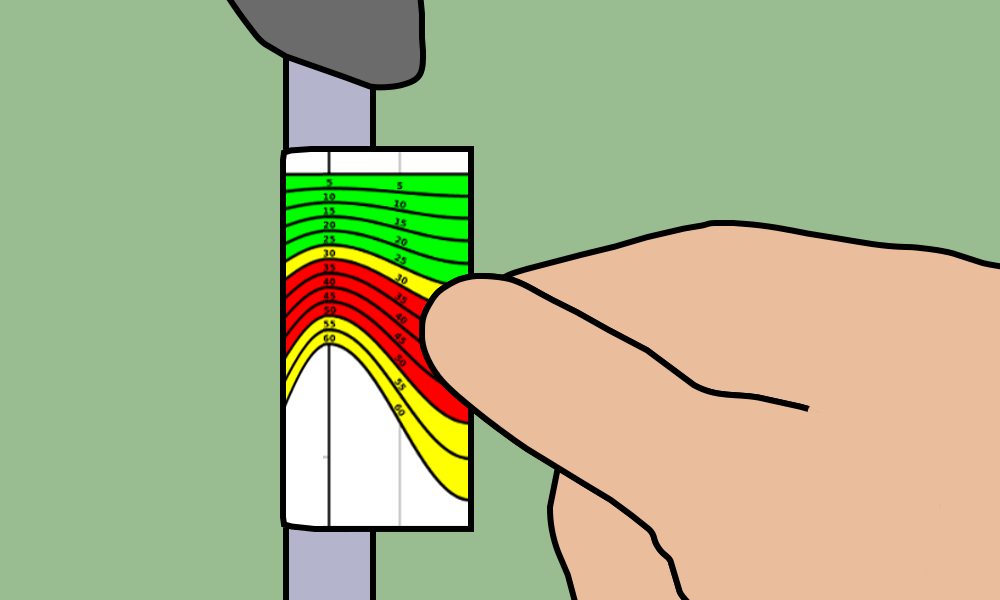 This sticker turns your ski pole into an inclinometer for measuring slope angle!  Patent pending.
Knowing slope angle is a critical factor in assessing avalanche hazard.  PoleClinometer is the quickest/easiest way to get "on the go" slope angle measurements.
Weighs essentially nothing
Doesn't take up pocket space
Always at the ready
Quick and easy to use
Vinyl sticker is waterproof and UV resistant
Clear protective skin makes it super durable
Know your slope angles.  Ski safe.  Have fun!